L
A
M
o
N
o
c
h
a
r
c
o
a
l
c
h
i
c
k
e
n
We serve only The best Produce
La Mono: Authentic Lebanese Cuisine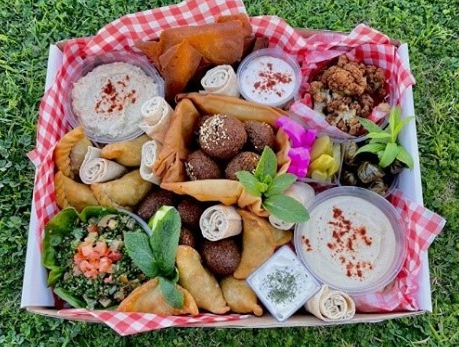 La Mono
wants to ensure that you always have the best possible experience when you come dine with us. That is why we put extra effort into ensuring that all of our food is fresh, prepared in a clean environment, and all current safety standards are met.
La Mono
has a
5 Star Food Safety Rating,
ensuring that the way we transport, store and prepare food is deemed safe and healthy. We take special care to keep our kitchen, dining area, and ourselves clean.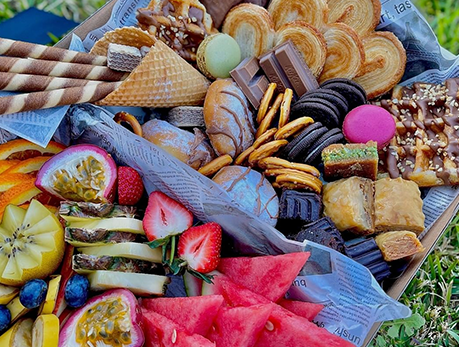 La Mono's
chicken is
Free Range (Chemically Free and Steroid free).
Free range animals live in better conditions, are not fed chemicals or dry animal feed, and produce a protein that is cleaner and healthier. We also specialise in Chicken & Meat Grilled on Charcoal, giving it an authentic, grilled flavor that many restaurants do not accomplish through gas grilling.
La Mono
Fruit and Vegetables are
delivered daily,
meaning they are always fresh. Over time, fruits and vegetables lose their freshness along with many of the healthy benefits found within the fruit. Fresh produce is full of antioxidants, vitamins and cleansing juices. Our salads are also prepared fresh on an hourly basis, so you always get the crispest flavor.
La Mono
ensures
maximum nutrition
in all foods. Our hot chips are fried in cholesterol free oil, making them a safe choice for those concerned with the health of their arteries.
La Mono
is ready to serve you the most nutritious Lebanese food in town. We want you to feel like we are catering to only you. We always desire for you to want to come back for more!
La Mono
is ready to take your reservations and orders for Lebanese cuisine.
They don't have the largest selection of lebanese cuisine, but what they do have they do amazingly well. My favourite it the BBQ Kafta plate with Hummus and Tabouli and mixed pickles. Their Charcoal Chicken is some of the best in Sydney. Service is quick and very friendly, and the food is fresh and done authentically. When you go to pay for your meal at the counter, you're asked how your meal was and they're very open to constructive criticism and always served with a smile. Great place to take friends and family. Be aware though, lunches can get very busy but there is ample street parking.
I love the Vegetarian Platter which can decently feed a couple. It comes with Lebanese bread and they are happy to refill the bread.
Simply the best. Tasty, melt-in-your-mouth chicken
If only I found this place before El Jannahs. The chicken is fire. The lamb skewers served on fried Lebanese breads just bomb. Excellent service very attentive staff. Perfect place to be loquacious privately
La Mono provides some delicious authentic Lebanese meals at a reasonable price. My wife is Lebanese and the food provided at La Mono was similar to how her mother would cook for us. My partner and myself will definitely be returning back to La Mono in the future. The food had us full till the late afternoon. Thanks again.
Best charcoal chicken in the west so fresh so tasty can't go wrong
Order from UberEats, wait it at home, Nice chicken rolls.
So good - generous servings, great presentation and delish food. We will definitely come back 👍🏼❤️
Delicious food in a super relaxed and casual environment. The two skewer platter is great. You can get two skewers of the minced beef, cubed chicken or lamb. All skewers are cooked over coals which gives everything a great smoked flavour. The platter comes with dips and bread as well, so it's worth the $28. They have an ATM inside this store, but they take card payments too. Open late and they take bookings.
{"video_yurl":"true"}